Experience a world of magic inside the Wizard of Noz Chest! You'll find one of many fantastic items inside this random box. With a bit of good fortune, you'll get your hands on the Wizard of Noz Set which will transform you into a sturdy tin man or a ruby-shoed adventurer.
Altogether the set grants you +15% shadow resistance, +5% to all attacks, max. HP +1,000, movement speed +1, plus an additional +1 movement speed as a set effect.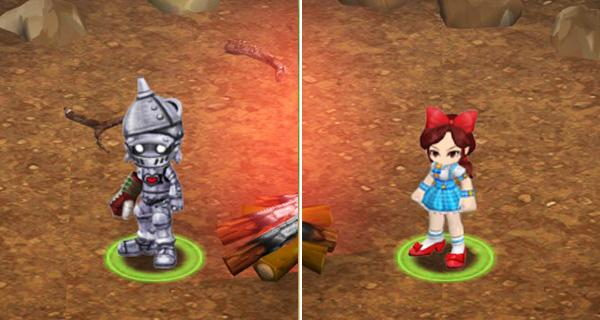 The box is available from 12th to 26th February.
The Wizard of Noz Chest contains one of these surprises:
1x Wizard of Noz Set (Costume and Hat)
1x Fairy Wings
1x Mother Nature's Rune Pack
8x Ancelloan's Blessing
80x Cylloan Spring Water
10x Lower SP Protection Scroll
10x Higher SP Protection Scroll
8x Fairy Booster
4x Tarot Card Game
40x Sealed Vessel
4x Treasure Chest Skeleton Key
16x Fairy Experience Potion
Have a great time in the wonderful world of Noz!
The NosTale Team