The inhabitants of Moritius Island use the mysterious and powerful runes to make their weapons stronger.
As you are helping the orcs on the island, rune master Martas is happy to carve these magical runes into your weapons too.
How it works:
Visit NPC Martas on the new region, Moritius Island.
He'll carve runes into your weapon in exchange for money and materials.
You can carve up to 15 runes into your weapon (any weapon of level 80 or above).
The more runes you try to add, the higher the chance that the process will fail.
Each rune will have a different effect. If you get the same effect more than once, the effect is amplified.
For every 3 runes you carve, there is a chance for a rune power to be applied to your weapon instead of an effect.
Just like rune effects, rune powers can stack when you get the same power more than once.
Applying a rune can have the following outcomes: successful, unsuccessful, or ruined. If a rune is ruined, you won't be able to carve any more runes.
There are 13 rune effects, and 10 rune powers.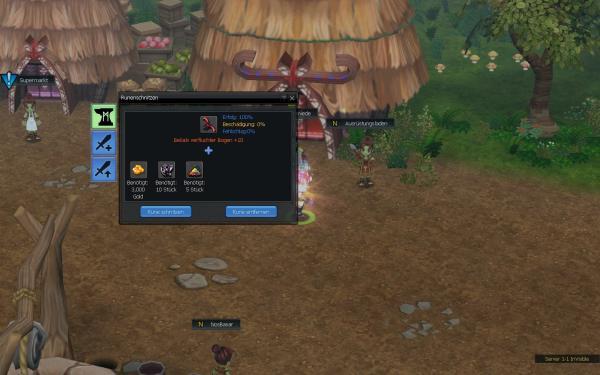 Resources in the NosMall
So you're not happy with the effects you got and want to remove all your runes? Or you want to repair a ruined rune?
Why not take a look in the NosMall? You'll find plenty of things there to help make you a happy rune user.
Have fun upgrading your weapon!
The NosTale Team